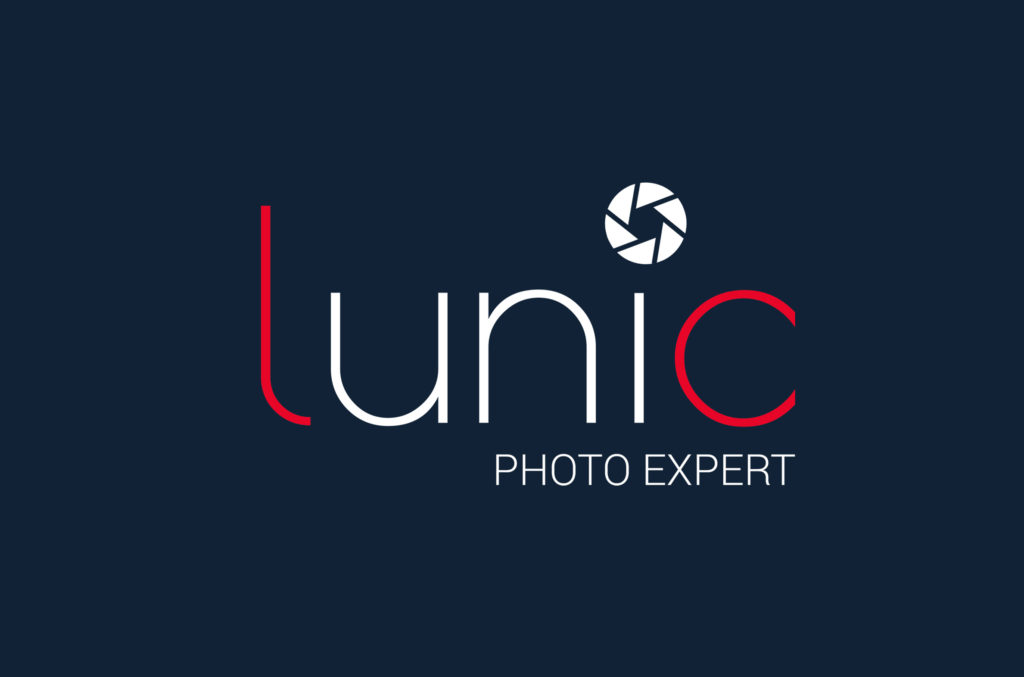 Photography & Videography
Tips and tricks for couples
1.Bridal Outfits and the Choice of Colors
A bridal outfit which is elegant and colorful is a temptation in itself, for every candid wedding photographer. While many brides think of how the outfit would showcase them, many at times, they are ignorant about how the color of the outfit would reflect the best of them, in the wedding photographs. An unbiased, well informed, colorful decision to opt for a perfect outfit is a bride's hardest decision. As wedding photographers, we have a keen eye for detail and color. We as lensmen have a vision and insight into which color goes well for which skin tone and which doesn't.
In certain communities, specific colors for the bridal outfit such as red, white or cream is the norm and brides are left with no option of choosing any other. Yes! True that, red typically dominates the wedding dresses. However, there are specific reasons as to why certain colors of bridal outfit work exceptionally well from a photography point of view and why some don't on the contrary.
Warm and bright colors for wedding dresses look better than pastel colors, purely from the vibrancy point of view. Besides reds, oranges, pinks, purples, blues and greens are always wonderful colors to opt for. The more saturated, rich and vibrant versions of the color, the better is the outcome of the photographs, than a pastel version of the color.
Following are the few key aspects, which brides must remember while choosing the color of the wedding dresses:
Preferably, one color should dominate the outfit, rather than being a mix of multiple bright colors.

The color of the bridal wedding dress must not be the same as the wedding décor. She must not get camouflaged with the wedding venue theme. The bride and the background decoration must complement each other.

Bright colors are always ideal and works better with flashes.
Timing of the wedding is also a key factor which brides have to remember while choosing the wedding outfit. Morning (or early evening) outdoor weddings trump night, indoor weddings any time of the year. Almost any kind of lighting effect can be simulated in the photography studio, but when it comes to weddings, it's not possible to replicate the effect of soft natural light that is available during early/ late morning and just before dusk by using lights and flashes. In terms of outfit, a bride should still stick to vibrant colors even for an outdoor, day wedding, with a perfect bridal make-up complementing it.
Timing of the wedding is also a key factor which brides have to remember while choosing the wedding outfit. Morning (or early evening) outdoor weddings trump night, indoor weddings any time of the year. Almost any kind of lighting effect can be simulated in the photography studio, but when it comes to weddings, it's not possible to replicate the effect of soft natural light that is available during early/ late morning and just before dusk by using lights and flashes. In terms of outfit, a bride should still stick to vibrant colors even for an outdoor, day wedding, with a perfect bridal make-up complementing it.
In recent trends, we see lots of couples whose outfits are matched to the T. Having said that, perfectly color coordinated wedding outfits of the couple is a big NO in the books of wedding photography. A well designed, with the reflection of shade of each other's outfit color, showcasing the individual's style and personality is worthy of every click. A complimentary clothing is definitely a perfect idea. For example, the embroidery or detailing on the groom's outfit can be the same or similar color as the bride's outfit, or if the bride's outfit is pink with blue detailing, the groom can wear a dark blue outfit. Nonetheless, the thin line between the masculine and feminine colors must be adhered to.
Beyond the color, venue decoration, timing, etc., it is your wedding. This is your big day. Be happy inside out, you will be an angel from heaven no matter what. Enjoyment, happiness and a perfect smile are the must have accessory of a bridal outfit.
2.How to set a budget for wedding photography?
The first and key step to finding a perfect photographer to capture your special memories is to set a budget for wedding photography
Over the years that we've been photographing weddings, what we've come to realise is that most prospective clients who reach out to us have no idea where to start when it comes to finding the photographer best suited to their wedding or how much it should cost. Some don't bat an eyelid when they hear approximate budgets from us while others have been astounded. What it boils down to is that there is no industry standard or even a right/wrong answer. It all depends on two factors – one, how much emphasis and priority you place on wedding photography; and, two, how much you have allocated towards the photography & cinema cost.
Wedding photography is a once in a lifetime purchase. It's an investment in capturing memories that will last you a lifetime. It's not like any other commodity or consumable that you can set a monthly budget for – like groceries, personal grooming or even shopping. These are much more tangible and easier to budget for. As a bride or groom to be, with a wedding to plan and a thousand other details to figure out before the big day, there are so many things that you could spend your wedding budget on – from venue & catering to decor, entertainment, clothes & make-up artists etc. The avenues are endless and over-spending is inevitable. Which is why it is very important to have a figure in your mind that you feel is appropriate. It is a personal opinion and you are the only person who can decide what budget works for you. Without that figure in mind, it is difficult to judge whether a photographer whose work you like is below, within or above your budget.
Wedding photography today is available at all price points and you can pick and choose what works for you. But remember this: cheap or bargain deal doesn't necessarily mean "Value for Money". The ideal scenario is hiring a photographer or team who's style you like, is a reputed professional and whose charges fall in your budget. Trust us, there are great photographers in every budget and you will be able to find one best suited to you. But to begin the hunt, you need to have a budgetary benchmark. And that's what we're here to help you with.
Cheap does not mean Value-For-Money
There is no dearth of wedding photographers today. A huge variety of services are available at different price points. If you don't decide on a budget, you will be confused with the sheer number of photographers available in the market. We're sure that you can find a photographer for any price range that you set. But bear in mind that cheap and quantity will not always mean quality.
While it might be tempting to hire someone who seems to offer a lot in very less, remember that you get what you pay for. Although this is not a guarantee, you can generally assume that a more expensive photographer would have more experience, be better known (brand name), have a reputation as a professional and be more reliable. Those are definitely qualities worth paying for. But this doesn't mean that more reasonable photographers lack talent, dedication or professionalism. In another roundabout way, we are saying that there are good photographers in every possible budget. It all depends on how highly you prioritise your wedding photography and cinema.
Bear in mind that you are not only hiring someone to capture your precious moments but also investing in the expertise and experience they will offer while shooting your wedding story. Your wedding pictures are kind of a big deal! It is unquestionably important to find a photographer in your budget. But it is also equally important to find someone who will capture your wedding day with respect and love. There's nothing wrong with choosing a less experienced photographer, so long as they match your vision for your day. So, choose wisely!
So now that we've confused you with so many suggestions, what should you do, you ask us? Well, read on!
What do we recommend?
We absolutely understand that a wedding has thousand other expenses that you need to take care of. First and foremost, decide if spending on wedding photography is what you and your fiance want. Is it your priority? Do you value those timeless memories over other aspects of your wedding? And although we would love to think that wedding photography is a priority for every couple out there, it all depends on how important it is to you. Like we said earlier, there is no correct budget, just what is right for you and for your wedding.
So how do you set one?
Our recommendation for setting a budget for wedding photography is this: 10-15% of your total wedding expenditure. It's not about how much you can afford but, rather, how much you want to allocate. If the (celebrity) entertainment is more important to you than the wedding photography, for example, then you'll know to set your budget as less than 10%. We are confident that you'll be able to find a good photographer in that budget as well.
Or, conversely, if your wedding photos are a super-high priority and you have a photographer in mind whose work you adore but who is outside your budget, then stretching beyond the 15% and scrimping on something else is also a good solution.
But if you don't have a budget in mind, how will you be able to take these decisions?
We for one, are big advocators of capturing the most important day of your life as timeless memories in pictures. Not just because we are in the business, but because we truly believe that memories should be captured for posterity. Years from now, after your wedding is over, the decorations are pulled down and the food has been eaten, what will remain with you are the pictures and the movies. The moments and your fleeting emotions captured eternally. Our recommendation may sound like a lot, but what you get in return is priceless. It's a lifetime of precious memorabilia.
A final piece of advice? Don't buy into any trends or get taken away with what the wedding magazines and websites tell you to do. It's your special day and your experience and memories are the most important. So give it a great deal of thought and find a way to balance out your style and artist preference with the budget that you can allocate.
We would love to answer any more questions you have on the topic!
3.Pre-Wedding Shoot: Choosing the perfect location
Pre-weddings are fun. That's all there is to it. Or, at least, that's the way we see it. Over the past decade, we've seen firsthand how wedding photography has evolved and how integral pre/post wedding shoots have become to the whole package. But we don't simply consider them as a mandatory item in the wedding photography checklist. The way we see it, a pre-wedding shoot is a great way to immortalise an image of you as a couple today. An image that reflects who you are today, your love and commitment to each other captured in a moment, before you transition to becoming husband and wife! Years later, when your hair turns grey and the memory of your youth seems like forever ago, these photographs will bring it all back to you with a solid dose of nostalgia.
Before you get caught up in the inevitable chaos that makes up an Indian wedding, a pre-wedding shoot is a good time to relax and unwind with your significant other. It is also a great warm-up session before the wedding, an ice-breaker of sorts. This is your chance to get comfortable in front of a camera with each other and the photographer. You can freely tell your photographer what you're comfortable with and not and get to know his style.
While planning a shoot, one of the most important things is choosing a location. We are not saying that location is everything or that it trumps the skill and technique of a good photographer, but it does play an important role in that it provides a beautiful and comfortable environment to play with as a backdrop.
When choosing a location, the first thing to consider is your story (not to be confused with theme) – think about places that could possibly mean something to both of you or plays an integral part in your story as a couple.  The college you first met in, your first holiday destination together, or perhaps where he proposed you. If you have a location like that in mind, then it should definitely figure in your plans – it will bring out the relaxed and happy side of you as a couple. But if there aren't any direct "story" related locations that you can pin-point, worry not. We have a few ideas for you to consider and plan your perfect pre-wedding shoot. We know how daunting it can be to plan everything down to a tee! So, sit back and let us do the work for you!
Nature and landscapes
We have been blessed with almost all types of seasons, terrains and incredibly beautiful landscapes in India. Depending on what your preference is, you can choose from a plethora of gorgeous locations in our country. Just find what weather or terrain works for you – beach or mountains, autumn or snow. Freeze your love in the snow-capped mountains of Leh-Ladakh or let your love simmer in the deserts of Rajasthan. Try a laid back feel on the beaches of Goa or the backwaters of Kerala. In fact, make a mini-vacation out of it. Happy and relaxed people make the most beautiful pictures, and we love capturing the joy between them!
Heritage buildings
If you want to capture a moment in time in a place that needs no description, we suggest you choose a heritage site. It gives such an instant "sense-of-place" to your photographs that they can't help but be grand. If a certain city, for example, Bombay has been central to your journey as a couple, the iconic Gateway of India  is your perfect spot. The heritage buildings have stood the test of time, remaining the same for generations. Why not immortalise your love in a place which has witnessed a thousand other love stories?
Forts and Palaces
Has your love-story felt like it's straight out of a fairytale? Then think no more! We have numerous fantastic locations all over the country. A lot of forts and palaces have been converted to heritage hotels. If you want a royal feel to your pictures, then this is just for you! These locations have all the feels of history and royalty while providing modern amenities (and hospitality support for the shoot) at the same time!
Hotel and Resorts
What do you do when you want a stunning location but also the luxury of a super fluffy white bed and a jacuzzi? You find a luxury resort with amazing architecture + landscaping and trust your photographer to create magic! Plenty of properties around the country provide great packages specifically for pre-wedding shoots. Take your fiance and make a weekend out of it!
Streets
If none of the above fit your bill of the perfect location, then try something off-beat. As photographers, we love the vibrancy and colours of streets. It's perfect if you're up for doing something adventurous and aren't afraid to step out of your comfort zone. Take a walk in your favourite part of the city, maybe older parts of town, a chaotic market or even a heavily graffiti-ed area for a grungy feel, forget the photographer exists and get lost in spending time with your beloved!
In the end, all that matters is you pick a location that reflects your personality. If you're comfortable and happy, the pictures will reflect it. So don't choose anything out of your comfort zone in pursuit of a theme or a wild idea. Talk with your photographer and finalise a location that you and your partner can feel at home in. You, your personality and your story as a couple are way more important and should always trump what everyone else is doing – because after all, these are not just photographs, they are eternal memories and joy that you can revisit for a long time to come.
We'd love to know where and why you chose your pre-wedding location
4.Six ways to look GREAT in your Wedding Photographs
As wedding photographers, the question we get asked most of all is by brides, wanting to know if there are any simple steps they can take that can help them look gorgeous on their photographs. Being such an important aspect of their day, we thought we would share some tips to help all the brides out there…  
 Invest in quality wedding photography  
This may seem like a given, but it's often hard for brides to decide on whom to choose for their wedding, and find someone who will fit in their budget. Often, brides make the mistake of entrusting a 'friend'– or a relative, with getting the candid wedding photos. While this may sound like a good idea, you have to remember that shooting a wedding is a lot of work. First, you're expecting your friend to forego most of the fun during your wedding because he or she will be stuck behind the camera, and second you're giving them the enormous responsibility of getting quality pictures from hours and hours of ceremony, with rapidly changing light and a multitude of distractions. A professional wedding photographer knows how to work within all this– and has made the investment in skill and equipment to make sure all the wedding pictures are the way they should be.
(for brides) Your Make Up Artiste is your best friend! 
Many make-up artists are experts at knowing what looks good on the camera– and what will work accordingly. Well done make-up will make you look glamorous and also give you a natural glow. When you're meeting make-up artistes make sure you take a look at their work, and choose someone you are comfortable with. As far as possible, opt for your MUA to come to you (to your home or hotel room) instead of you going to their studio on your wedding day. Not only will it be far more comfortable in your own space, you'll get to spend more time with your family on your wedding day. And of course, your photographer will have that much more freedom to shoot you while you're getting ready! 
 Selecting your outfit
This is probably the single-most important decision for a bride for her wedding day! I don't need to tell you much here, but here are some important points from a photographer's perspective:
COLOURS: Obviously, bright purple, reds and pinks go a long way. During a wedding, a bride has to stand out. Make sure your décor and overall wedding theme colors do not clash, but complement your dress.
STYLE: I can't stress enough how important it is to BE COMFORTABLE in your wedding outfit. Or at least, reasonably comfortable. You have to remember that you're going to be spending hours in it – and the happier you are with life in general while you're in your chosen outfit, the happier you're going to look in your pictures!
SNEAK PICTURES: When you've decided where (designer/ store) to buy your outfit (s), don't rely only on the mirror or what the designer or their staff say. Take a few pictures while you're draping/ trying the fabric or ready outfit– so you get an idea of what you look like in pictures. Later, it might help to share the pictures with your photographer so he/she knows what to expect and be mentally prepared.
 If you're really HAVING FUN- your wedding pictures will reflect this.
I can't stress how important it is to be happy and 'chilled out' on your wedding day. If you're worried about a million things– like things running late, important people missing from your grand entrance, or things like missing props– it's going to be apparent in your pictures. Conversely, if you're really having FUN during your wedding your wedding pictures will also reflect this. GO with the flow: Things WILL go wrong. It's the nature of things. Let go after a while and just have fun!
Your wedding is much more than just your Pheras!
A lot of people tend to forget that candid wedding photographers LOVE behind-the-scenes moments. Most of these moments really happen in the run up to the wedding– laughing happy pictures of you surrounded by the people closest to you. These could be pictures of you getting ready for your sangeet or the crazy moments where you're pressed for time and need to start getting ready. Or even a relaxed mehendi ceremony with your best friends and siblings.
a. It'll be a good idea to ask your photographer to show up at your home an hour or so before you're scheduled to leave for the venue so that you'll get fun pictures of what was happening that day.
b. While you don't need to 'pose' for the camera, give your photographer enough opportunities to take pictures of you. Every time you change outfits or venues (however small a change it may be), ensure that you spare a few minutes for a close-up and full-length portraiture. Enjoy the attention, chat and dance with people who matter most– forget about the camera, and have a good time.
 Learn to pose. Really. It's a lot of work!
Most of us hate getting our picture taken…I certainly do. But you're getting married and you've spent a LOT of time on your wedding day look…the one thing you and your photographer will want is amazing bridal portraits. On the big day, your wedding photographer might help you feel more comfortable in front of the camera, by demonstrating some simple poses. However, if you know you're camera shy practicing before-hand can go a long way.
a. Look through wedding magazines, blogs, Pinterest boards to see how real brides and models pose in wedding wear– try replicating those looks in front of a mirror. Don't worry if you feel 'goofy' doing it– the effort is worth it.
b. Try and find your 'good-side': All of us have a side of our face and body that we like more than the other. Decide which one that is by practicing in front of a mirror, and tell your photographer which one you prefer. It REALLY makes a difference!
c. Don't just pose…have fun: Try and get into a relaxed, informal mood with your photographer. When you're REALLY laughing, that's when you'll laugh with your eyes…and come back with a really awesome wedding portrait.
Why wait? Join Lunic Photo Expert family!
and get Complimentary (Free) Photoshoot By Booking Online