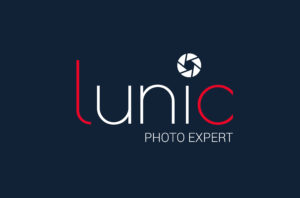 Photography & Videography
About Us
Started in late 2016, lunic photo expert is the brainchild of Amal (Founder of Lunic Photoexpert). Being the best candid wedding photographers in Cuddalore & Puducherry, we aspirate to always offer our clients the best of the best. Our relationship goes beyond our job. We make every effort to know the couple and their families so that every precious moment is captured with the utmost care. Right from giving ideas and suggestions about the location, the colours of the attire, photo booth ideas, etc., we are proud to offer a personalized touch for all our clients
We at Lunic photo expert are a one-stop place for all your wedding photography and videography service need. We have an expert team of young & talented photographers who freeze your marriage moments for through your life to cherish. We employ top-notch camera & accessories to capture your wedding. Innovative ideas for candid wedding photoshoot. Top reviewed wedding photography I Pondicherry and Cuddalore. Professional photography retouching. Beautiful wedding portraits preparation to freeze the momentous moment. Affordable wedding packages to suit every client. Separate wedding couple sessions. Pre or post-wedding shoot at outdoor locations. Wedding reception photography and engagement photography. Best Wedding photo album preparation in the industry. Timely Delivery & completion of wedding album & videography. Innovative wedding song video choreography with couples. Choreography of video invitation with bride/bridegroom family for your social media post. High customer satisfaction reviews. Theme based pre-wedding photoshoot. Marriages are made in heaven…as the saying goes, we at Lunic photo expert truly makes it a heavenly occasion.
After a few years of marriage, all of us wish to relive those priceless and unexpected moments of our life. Those memories that were perfectly coloured and painted with family drama, pranks, peek- o-boo sessions of the hero and heroine and undisputed and magnanimous public display of love and happiness. Lunic is a place of celebration of the most awaited moments of your life, in the deepest sense we also offer Maternity photoshoots, Baby photoshoots, Kids photoshoots, Birthday party & all other auspicious events in your life.
In short, lunic photo expert is a classic tale of inquisitiveness leading to an esteemed passion. When you step into our space, you can forget all your worries and just engage yourself in enjoying the big day of your life. We will take care of the rest.
Events & Wedding Photography

---

Wedding photography is an art of storytelling and we are a team of well trained photographers who capture the essence of beautiful moments that take place and give back a trove filled with the sweetest memories to look back on. And Lunic Photo Expert is the best Wedding Photographers in Cuddalore & Puducherry.And so being the Best Candid wedding photography is all about capturing fun, inspirational and timeless moments. Our love for the art of raw storytelling works its magic in this particular field.
Outdoor PhotoShoot

---

As a passionate story-teller, We are obsessed with finding/creating beautiful light and turning sweet moments into stunning imagery. Our philosophy about photography boils down to light, trust and the power of capturing the connection between individuals
Maternity, New born & Kids Photography

---

Most people think that it takes a million snapshots in your photo album to tell your child's story. But at Lunic Photo Expert, we know that it's about capturing the right frame at the right time. At Lunic, we Conceptualise each shot to tell a story, one that is personal and special.

With diverse options for your photo-shoot, we offer you the choice to let (y)our creativity run wild or keep it natural and capture your baby in the moment, whether outdoors or at home. Either way, Lunic brings the family portrait to life, and gives you a one-in-a-million memory to hold on to.
Deepan Chakravathi
Thank you lunic photo expert for the wonderful photography and videography of our wedding. Lunic photo expert is the top photo studio in cuddalore in all form of events and their candid photography is awesome.The whole service from start to finish is beyond professional. The entire team was absolutely brilliant in capturing all the moments in my marriage with passion and dedication .Thanks amal for the awesome work. Good quality of service and worth for the money. Don't wait just book him for your event as soon as possible
Chandru S
It was a close friend of mine who introduced Lunic Photo Expert to me. I went with them with many hesitation. But in the end, they proved that the decision I made was not wrong. They were on time and captured all the beautiful moments. Thank you Amal and team.
Elavendhan padmanaban
Excellent work done by amal and his team.
Sathiya Nandhini
Luckily we got to know abt Lunic PhotoExpert through my friend and booked fr our BabyShower event........Amal and his team really captured each & every moments beautifully !!!! Very friendly and Professional ...felt much satisfied after seein d pics.....Thanks to the team for the lovely pics and now our choice for photography is fixed ☺☺☺☺☺
AhswinAk Krish
What would i say lunic photoexpert you ppl made the occassion fantastic!!!Their work was truly a genuine as well completly dedicated in giving wat the customer actually wanted! Amal a true talent who speaks less but his works speaks plenty !! Al the best thoroughly satisfied with all the aspects in the occasion !!! The photographer and their assistants will make your work easier in getting wat they wanted !! Am guarantee the ppl will be amazed after seeing them in lunic clicks!!!!!!!!
Vinoth M
Fantastic photography , Excellent outdoor shoot , really a customer friendly service.
Arun MJ
Highly skilled and dedicated photographers. They did for my sister's wedding. Brilliant job by the team.They mix their passion and our fashion on their works. Shots are unique with extra ordinary quality, providing high-end quality in videos too. Thanks to Lunic photo expert; You guys are really an expert.
Deepika Gunasekaran
Excellent photography on our Marriage. Thanks Amal for the wonderful work..😊
Suchi Bala
Amal and team did an excellent job, we are highly satisfied with his work. Thank u Amal.
Venkatesan P
We had chosen Lunic photographers for our son's first birthday. We had a candid outdoor photography shoot and also during the birthday celebration. The photos have come out exceptionally well 🙂 We are really impressed with these expert photographers. Thanks to Lunic Photo Experts.
Divyamohan R
Had Booked Lunic PhotoExpert (Candid/Traditional/Outdoor photography) for BABY SHOWER function. Photos were too Good. Amal and Team were very punctual, flexible, and professional. Excellent photos @ affordable price.
Sowmya Natesan
I booked Amal for my daughter's 1st birthday party and for outdoor photoshoot. He is very friendly and dedicated in his work. He doesn't rush like many other photographers. He is patient and takes time to capture an excellent shot until he is personaly satisfied. He also assures timely delivery of the photographs. Keep it up Amal!!
Anandhi Shanmugam
Finally, our search for best photographer come to an end. Yes, we arranged Lunic Photo Expert for our Son's first birthday event and oudoor Photography. Mr. Amal was both friendly and professional throughout the session. Surprised to see the effort and patience he shown while handling our baby. All the photos came out really well that made our dream come true. Thanks Mr.Amal and team. Good luck! You people made our event more special!
Why wait? Join Lunic Photo Expert family!
and get Complimentary (Free) Photoshoot By Booking Online